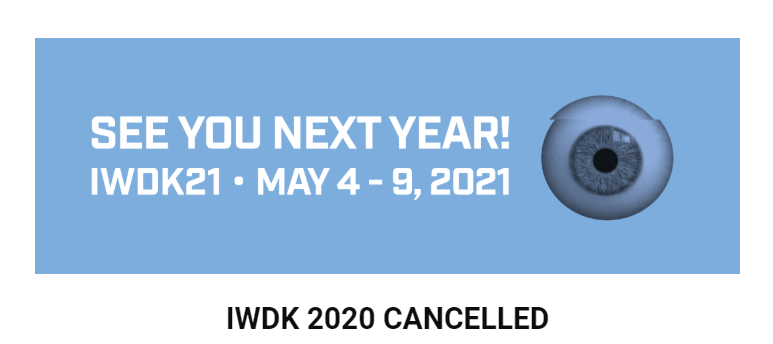 Dear IWDK Community,

After careful consideration and in light of the ongoing COVID-19 uncertainty, the IWDK team have made the difficult decision to cancel this year's festival.

IWDK21 will be back again next year, so set May 4th – 9th in your calendar now.
In the meantime, we are working on new activities for the fall and some event organisers may also choose to hold relevant events after the Corona crisis.
Keep checking the website and our social channels for updates as we prepare for next year's festival.
Thanks to all the partners, event organisers, volunteers and participants who helped us off to a great start in 2020. Your contribution to this unique festival and dedication to the core concept of keeping people first in the digital age has been overwhelming and appreciated.
If you have questions or concerns, please contact us at info@internetweekdenmark.dk.

We hope to see you at IWDK21. Until then, stay healthy and take care of one another – and keep an eye on our channels: